Convenient coincidences, unusually happy endings and Manoj Kumar screaming
"Maa, mujhe naukri mil gayi hai, maa!!!
or

"Mai tumhare bacche ki maa banne waali hun"

– Bollywood never stops entertaining. Remember how we still shudder when the Doctor on-screen says: "Agar choubees ghante tak hosh nai aaya toh…" We always manage to watch timeless classics even if we have had heartbreak recently! Rediscover some of the cult classics that still capture our imaginations each time we see them on TV: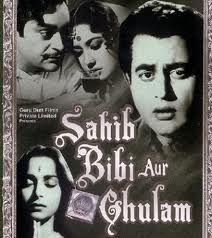 • Guru Dutt's Sahib Bibi aur Ghulam (1962) needs no introduction. A movie where every angle is a revelation, the setting is pensive and the story is set at the brink of industrialisation. Its earthiness attracts movie lovers and the movie sets a different tone that grips viewers' attention. Politics, betrayal and love and the modern-day futile existence, this movie still remains the crowning glory of the 90s. Directed by Saheb, Bibi aur Ghulam is definitely more than a film.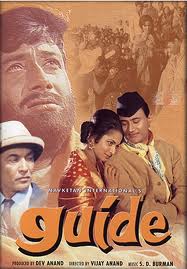 • Guide (1965). Frame by frame, one can literally dig this movie and wet one's pillow. Did you know that Vijay Anand's Guide had been made into a 120-minute version that was sold specifically in the US? The most famous dialogue still holds true to modern times: Jo aadmi apne naseeb ko kosta rehta hai, uska naseeb bhi use koste rehta hai. Dev Anand's acting in this film can even give George Clooney a run for his money.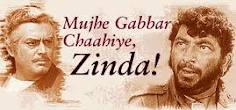 • Sippy saab's Sholay. Released way back in 1975 no other movie can match Sholay's popularity. Having zero shelf-life, this movie offers carpet-bombing melodrama." Tera kya hoga kaalia? ", "Basanti ! Inn Kutton ke saamne mat naachna" apart from Amitabh Bacchan romancing Jaya Bhaduri on-screen, this movie provides some solid comedy that can never become redundant. No wonder Ramgopal Verma's sequel bombed at the box office!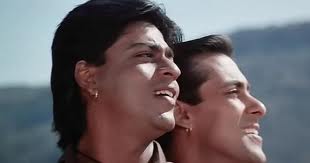 • Mere Karan Arjun aaenge! Does this sound familiar? Kajol's blue halter dress in Jaati hun mai and Salman Khan's rather awkward and stiff acting does not stop us from watching this movie over and over again. How Amrish Puri makes us hate him with every dialogue is something that Bollywood is yet to figure out. We rate Karan Arjun (1995) movie as a top classic as it is proven useful for our digestive systems. Remember, how each time you eat slowly and steadily when Karan fights the villains?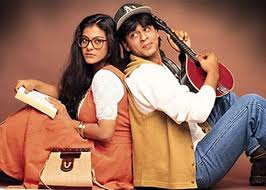 • DDLJ (1995). "Jaa Simran Jaa, Jee le Apni Zindagi..."- Amrish Puri, the typical Indian patriarch who will not fall into the cruel modern-age love-marriage syndrome and Kajol trying to persuade her Bauji, this movie is every Indian's favorite. Girls still swoon over the rather young and versatile Shahrukh iterating "Bade-bade shehron me aisi chhoti-chhoti baatein hoti rehti hain, Senorita" pray that every father should be like Anupam Kher and knows that they will have to sacrifice love at some point in their life, this movie is a full-time popcorn movie that every couple would watch all gussied up in their pyjamas. Test your mushy-content with this perfect rom com!

There are these cults and there are more. Classics have a trend of being painfully three hours long with mindless song and dance sequences. Nevertheless, classics leave you inspired and have given modern-day cinema to expand and develop. So, watch out for this space for more! Coming up would be a series on the all time favorites of bollywood.