Classics ka Cocktail Mix!

It's been quite a while now but Classics indeed have a mind of their own. Shaken or stirred, listing the top favorite Bollywood classics is actually a lot more harder than what it appears to be. When it comes to watching a classic it is more about exploring the plot and the moving image as the camera obscura was more static than what it is now. With classics, it is exploring a film more on the basis of sounds, exaggerated gestures and conveying the story to the audience. Read on to know more about the best of black and whites that can be watched this weekend: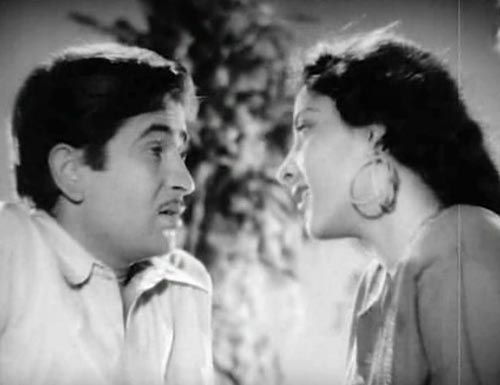 1. BARSAAT (1949): As the title suggests, anything related to the rain would remind you of a lady clad in saree getting drenched in the rain for an extremely obvious reason-love! Raj Kapoor's Barsaat starrs Nargis and Prem Nath that is a typical case of pressure cooker love—the couple suffering the pangs of love and betrayal and facing accidents in the meanwhile only to find themselves united in love. This film indeed made Raj Kapoor the Charlie Chaplin of Indian Cinema and has been one of the greatest hits produced by RK Studios way back in the 1950s. The vagabond-like figure of Raj Kapoor almost echoes the Beckett-ian look in the rather contemplative black and white setting. Definitely the best actor of those times, he made acting a form of art that is still easy to reckon with- Raj Kapoor Ishtyle. Just for your brush-up sake, remember the song, "Hawa me udta jaae"?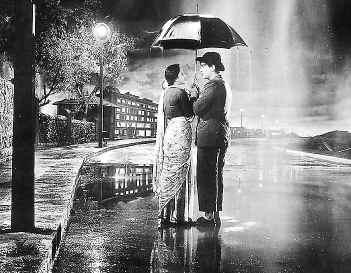 2. SHREE 420 (1955): In some cases, you do wonder what came first: Bollywood or melodrama? However, there is no fooling around when it comes to classics. Another Raj Kapoor film, this is a must must watch. True cinema, true musical, this film is alone known by the song Mera Joota Hai Japani. India indeed was suddenly brought under the brink of the Western eye with this film. Raj Kapoor's last dialogue "Yeh 420 nahi; Shree 420 hain" (These are not just con men, they are con men in garb of respected men") in itself sums up the hypocritical elite of the society.

3. DEVDAS (1955): Bimal Roy's Devdas is one of the truly well-made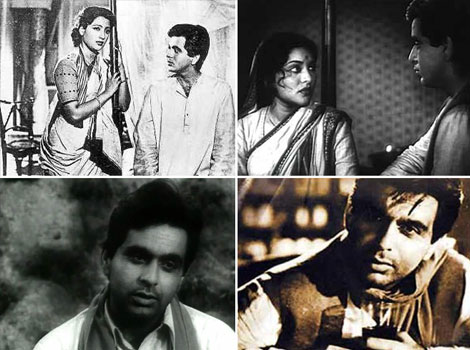 films and has been listed as one of cinema in itself. the Top 25 Must See Bollywood Films listed by University of Iowa way back in the year 2005, this film is a Stupendous Dilip Kumar's acting, Vyjayanthimala's flawless performance and Suchitra Sen's gripping dialogues, this movie makes the year 1955 the Golden Age of Bollywood cinema. While the recent flick focuses more on the Devdas and Paro's adult life, Bimal Roy's film gives significant space to their childhood encounters. While the latter versions focus more on the fall, Bimal Roy's version elaborate on the blossoming of the love that later on decays. A typical sagaa of lovers caught between tradition and personal desires, this film has created pathbreaking dialogues: "Kaun kambakht bardasht karne ke liye peeta hai. Mai toh isiliye peeta hun ki hosh me na reh sakoon". Bimal Roy's Devdas is a liberating experience for any cinema follower.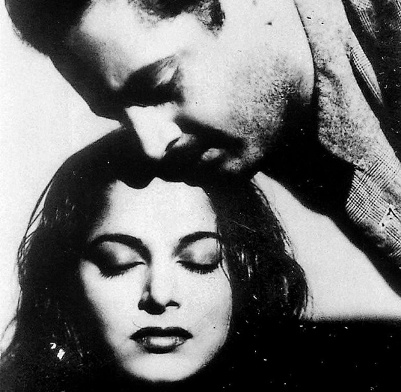 4. PYAASA (1957): Yes, this is what I meant when I said that 1950s was the Golden Age of Bollywood truly defining the status of Classics in the history of Indian cinema. Guru Dutt acting in the story of a rejected poet who struggles to earn a living in post-independence India. "Mein doon bhi to kya doon tumhe, aey shokh nazaaron De de ke mere paas kuch aansoo hai kuch aahen", this film offers a supreme poetic quality. As we have travelled in time, we do face the problematics of art for art's sake and this is what the movie tries to depict. This film is again rated as one of the top 25 must watch films by the University of Iowa. Guru Dutt's and Waheeda Rehman's on-screen romance is a sure shot way of making your weekend better. Set at the edge of a world slowly being engulfed by the capitalistic throes, Guru Dutt lands up in a mental asylum which is the highest cathartic point in the movie. What are you waiting for? Grab a copy this weekend!

5. MOTHER INDIA (1957): Mehboob Khan's Mother India starring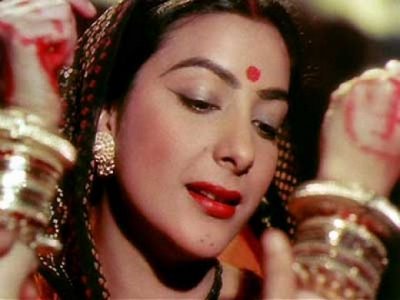 Nargis, Sunil Dutt, Raaj Kumar and Rajendra Kumar, this film is an Indian epic. This is one of the first color films post Kisaan Kanya. Mother India is such a defining moment in the moment of Indian Classics that for any avid cinema follower, the Bollywood-era can be strongly divided into pre-Mother India and post-Mother India phase. Every movie buff has watched it and calls it a collector's piece for its sheer drama and flawless plot. Radha is poverty-striken and faces immense problems while raising her children. She symbolises moral values and even kills her own criminal son for the greater value of society. This is the ultimate ideal that every Indian nurtures and is a true Bollywood classic.

A classic is original in its own right and inspires the Modern. A classic is forever. Click here to read about the best of 60s and 70s of Bollywood. Classics just have it in them, right?