Comedy, No Laughing Matter!
Comedy is serious business. In fact, it is no child's play for film makers to tickle the funny bone of a multitude and yet laugh all the way to the bank. Bollywood history is replete with comic capers that have left an indelible impression for the sheer command exhibited in this genre. Real comedy is not banana peel or double entendre type. Humor is that sparkling wit that makes its point sans being gross or hurting viewer sensibilities. Here's my list of flicks that have it ingested in them. Read on:
---

Half Ticket

---

Kishore Kumar was actor -filmmaker with his pulse on this form of entertainment. His screen-presence was enough to light up the screen and if proceedings peaked, then time to roll in the aisles. Half Ticket was comedy cinema par excellence and even those of us not from that time, can retrace steps to the Black and White era when faces and mannerisms conveyed a lot, encompassing each viewer on a amusing rollercoaster ride with that singularly catchy sensation in the stomach.

---

Chalti Ka Naam Gadi

---

Chalti Ka Naam Gadi was an enjoyable long-drive in the company of the funniest trio of the Kumar Brothers. Not a moment went by when audience faces did not sport a laugh or at least a genuine smirk watching this frisky frolic.

---

Padosan

---

Similarly, Padosan is another personal choice for the absolute madness that went in the name of comedy. Here is a bunch of dim-wit characters that ran the show and what a show it was! Director Jyoti Swaroop proved his intelligence in this humor-infused saga that even today is flagship for Bollywood comedies that would live on even after each viewer has seen it second-time round!

---

Bombay To Goa

---

Bombay To Goa another colossal has immense rerun value for its rib-tickling moments and seems as funny when watched for the nth time as when first viewed. A gawky Bachchan (not particularly at the helm of proceedings) proves his mark where a cauldron of funny characters is etched against the backdrop of a bus trip. Here was a film that had a certain joie de vivre never mind if there was no story to speak of.

---

Chupke Chupke

---

Veteran craftsman Hrishikesh Mukherjee's 1975 film Chupke Chupke is a work of art, landmark; given the absolute sincerity with which a simple tale has been executed with master dexterity. Who can forget the dialogues exchanged in chaste Hindi between Om Prakash and Dharmendra which when seen even today guarantee a gudd-guddi in my insides. Chances are each of you has seen it already, else, please do not miss this gem and I bet you will giggle like a bunch of giddy-headed schoolgirls.

---

Golmaal

---

Another masterpiece under the baton of Hrishi da, is Golmaal (1979) the finest predecessor to the Rohit Shetty string of the Golmaal series. The annals of Bollywood comedy films cannot be written without mention of this classic which held its own in an era when action was king and the 'angry young man' phenomenon had the country in it's firm grip. Here came a film, poised and composed, introducing the nation to a variety that was refreshingly engaging. Its impact was such that till date it is one of its kind and inspiration to several film-makers in the years that followed.

---

Angoor

---

My personal favorite, which I consider finest among the best, is definitely Gulzar's 1982 magnum opus Angoor. This laughathon based on Shakespeare's 'A Comedy of Errors' did not have a single dull split second-- a million brilliant cascading moments each interwoven beautifully to produce a hilarious tapestry! It has the distinctive quality of Dresden China among several other comedy biggies which simply pale into comparison. The finesse of script, dialogues, and performances made this one a top-notch cine goers' glee!

---

Chashme Buddoor

---

An excellent story-teller though much-underrated, Sai Paranjpe made a few 'hat ke' films among them one with five-star comic relief rating Chashme Buddoor in 1981. Shorn off a star-cast, this film scored on sheer ingenuity and simplicity with which the story unfolded. Such a film belongs to the once-in-a-while category and certainly deserves a golden mention here.

---

Andaz Apna Apna

---

'Ghayal' director Raj Kumar Santoshi known for his action films tackled something not done earlier with Andaz Apna Apna in 1994 and what a diversion it proved on his highway that had never sported a 'comic stop'. The calling card of this lilting light-headed breezy film was excellent screen presence of the two Khans—Aamir and Salman being in their comic elements. Even today, I would rate it as a masterpiece deserving earnest applause.

---

Hera Pheri

---

Ace director Priyadarshan has to his credit the inimitable Hera Pheri which adequately brought out the comic timing of Khiladi Kumar, Akshay. It even made non-actor Suniel Shetty emote with a degree of intensity not to speak of the doyen of several comedies Paresh 'Peerless' Rawal. Another film from the same director Hungama also deserves mention here for its laugh-a-minute eminence.

---

3 Idiots

---

Recently, Rajkumar Hirani's 3 Idiots has surpassed all records, emerging as one come to stay as benchmark of quality comedy. Several loopholes in the education system were dealt with a tinge, nay loads of hilarity. One almost overlooked the fact that Aamir Khan was essaying the role of a college student busy as we were concentrating on each nuance of the finest of fine in every department, be it acting, music, cinematography, etc.
There are scores of films worth mentioning like Jaane Bhi Do Yaaron, Khosla ka Ghosla, Chachi 420, Hungama, Do Phool, Munnabhai MBBS, Chup Chup Ke, Bheja Fry and even the Golmaal series to some extent but they come lower on the rating ladder though my choice is subjective and open to discussion. Seems I've been bitten by the comic bug and yes, I am! In fact, I could just go on and on because this is one genre that helps a viewer unwind at nominal cost of a film ticket. It also reflects creativity and resourcefulness of a film-maker who designs a successful comedy.
Here's a toast to these tour de force films! May we have more directors willing to explore newer avenues to keep the banner of comedy flying high! Hail Comedy!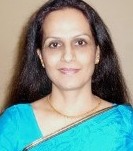 About the Author: A post-graduate from Ness Wadia College of Commerce, Pune; she was adjudged the Best Student of the Year. She is a home-maker currently living in Kolkata. Writing is her passion, with several of her articles featured in magazines. A positive person who believes in living every moment of life with vim and vigor.
She shares her creative instincts at her blog Mehek's Niche . She can be followed on twitter and befriended on facebook. She has written two articles for us.