So, we talk so much about how to stay fit while eating out while eating your favorite fatty foods, while shopping and why we think everyone will just look and feel so much more awesome after the weight loss (yes why?). Not only will it make you healthier but much more confident about yourself and your body.
So, Rockying brings to you a little bit about some celebrities who lost weight and also how they did it. Here's hoping this will get you up and running!
SONAKSHI SINHA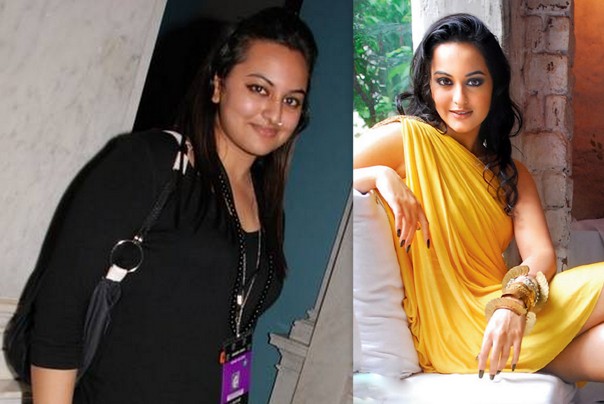 The original Dabangg girl knew she had to put in the extra effort before she could make her way to the top. Though Dabangg saw Sonakshi in a healthier avatar, her body seems to be getting better, every time!
Sonakshi's Secret Mantra
No carbohydrates after 6pm
Loads of Green Tea
Regular exercise. (Have you not heard this a million times?)
Hot Yoga
No short cuts to the door of glory
KATRINA KAIF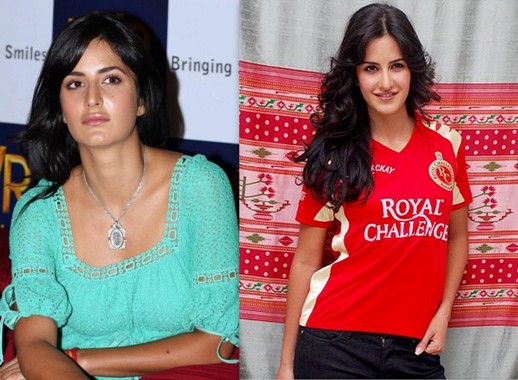 Yes, hang your jaw in amazement, but Katrina wasn't always the super trim Sheila we see her as now. Though she wasn't highly overweight, the Barbied Katrina managed shedding off the extra pounds for a super trim and fit look. And the results are for all to see!
Katrina's Secret Mantra
Plenty of water and fruits
"Eat the right food at the right time."
Positive addiction to physical activity.
Avoiding starch completely (Though we do not advice that, because starch helps the body produce energy and boycotting it may prove bad for health in the long run).
ADNAN SAMI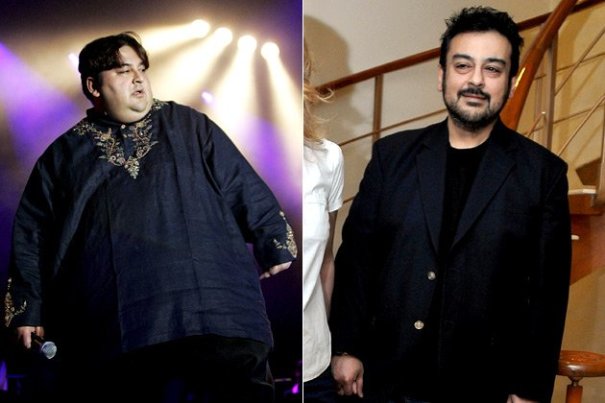 Having lost over 130 kilos Sami is probably the "biggest" weight loss story of the Bollywood fraternity. Earlier he required seat belt extension on planes, couldn't lie down for sleeping and needed rest after climbing five steps. In about a year, Adnan Sami went from all this to enjoying tennis and squash.
Adnan's Secret Mantra
Seek expert advice. His diet regime might just not work the same for you. As he says, "Some people just gain weight by smelling food".
In his case (which is an exception), sheer determination, apart from initial dieting and gradual exercising, was the key.
ZARINE KHAN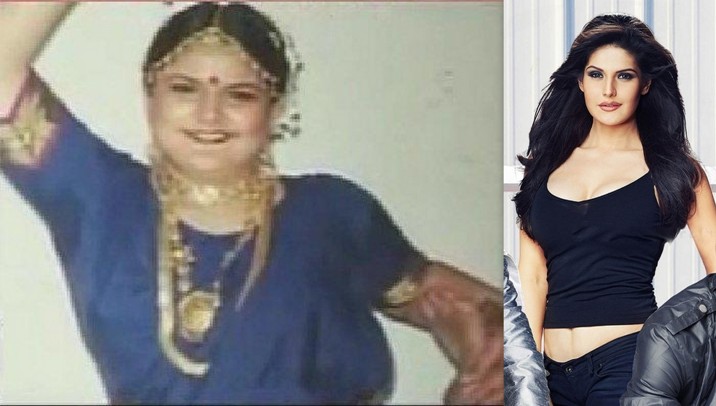 The flabby Katrina look alike was once tagged as Fatrina! She weighed a whopping 100 kgs before getting into films, but the determined girl decided to stop the wagging tongues by going on a strict diet and is now a healthy 57 kgs.
She flaunted her super toned body in Houseful 2.
Zarine's Secret Mantra
An hour of Pilates every morning.
Weight training, swimming and jogging to increase her metabolic rate.
A complete no-no to sweet and fried food.
SONAM KAPOOR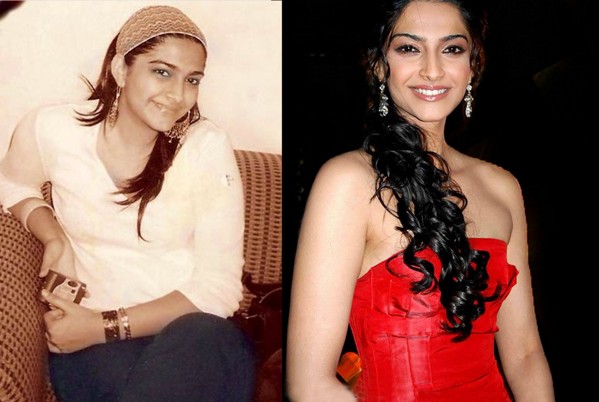 India's most fashionable lady was once quite heavy. But when she decided to get into movies, she decided to shed off the extra weight too. Acknowledging her mother's determination to keep her off chocolates, ice creams, fried food she mentions how a combination of yoga, Pilates and Kathak helped her put off weight.
Sonam's Secret Mantra
High protein, six-small-meals-a-day-diet.
An early dinner.
Cardio-vascular exercises. (weight-training isn't just for men to bulk-up)
No to caffeine, yes to Green tea.
Classical Dancing (Kathak) and playing Squash.
KAREENA KAPOOR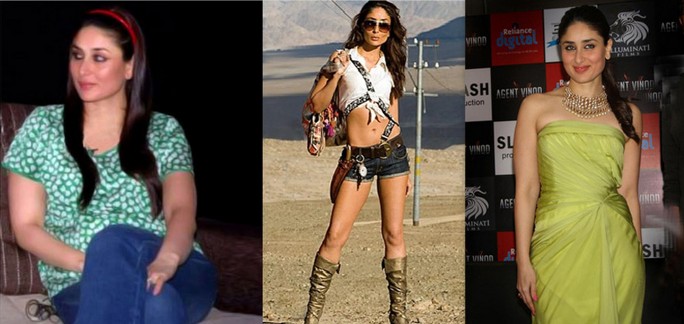 From a flabby teenager to a much more glamorous almost size zero! Though we don't approve the size zero look, we love Kareena for how she has managed to shed down and then gain the kilos to look amazing. She consulted and worked under Dieticians and nutritionists and switched to healthy versions of eating food. Also, she involved in power yoga and managed to do about a 100 Surya Namaskars at one go!
Kareena's Secret Mantra
Exercising right (Power Yoga upto 40 minutes and 50 Surya Namaskars twice a day)
The good-old dal, rice and sabzi for an equi-carb-protein-diet. She says, "the no-carb (carbohydrates) diet is silly".
SAMEERA REDDY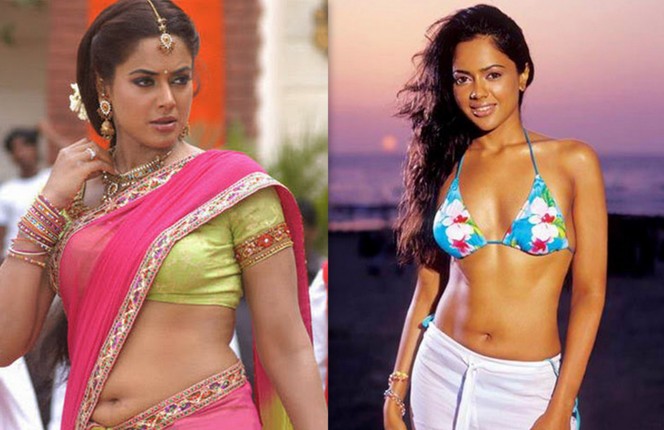 She went from a whopping 105 kilos to super sexy and fit avatar she is in now. Sameera says it was very tough for her, given her healthy physique and the love for food. But she decided to combine good food with the right amount of exercise and reach where she is right now.
Sameera's Secret Mantra
'Lauki-juice' (gourd juice) she says is a miracle worker.
"Eat to survive. Don't gorge."
2 years of intensive weight-loss regime. Which goes to say, folks it ain't happening overnight! You gotta work and wait for it.
KARAN JOHAR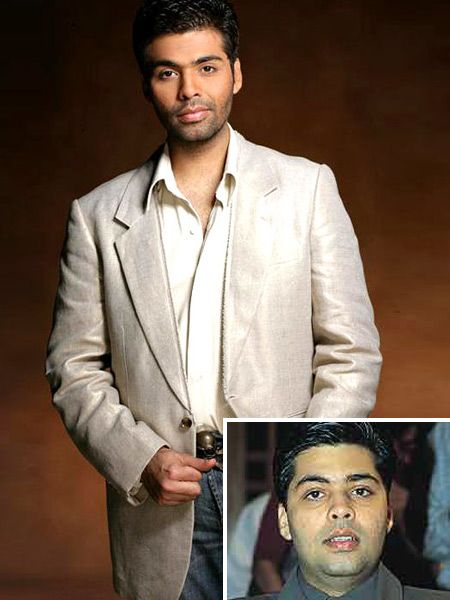 The director every star dreams to work with was once battling weight issues himself. He says determination to look healthy (not skinny!) will make it happen. Resorting to the age old mantra - combination of exercise and healthy food options - is what helped him.
Karan's Secret Mantra
Know your body. Learn to accept it.
"Drink more water than you think is physically possible."
"Learn to love your greens".
"Surround yourself with people that are content in their skin."
RANI MUKHERJI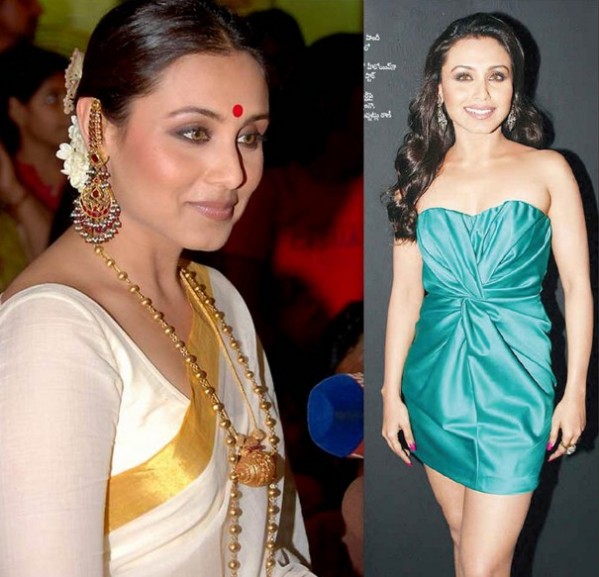 Rani received a lot of flak for her weight. But when she donned a bikini for Dil Bole Hadippa, she did it with ease. A lot of people were stunned by her toned abs. Her secret is the age old good diet and exercise and she is a big fan of yoga.
Rani's Secret Mantra
Two hours Power-Yoga every morning.
Walking up and down the stairs of her bungalow.
ARJUN KAPOOR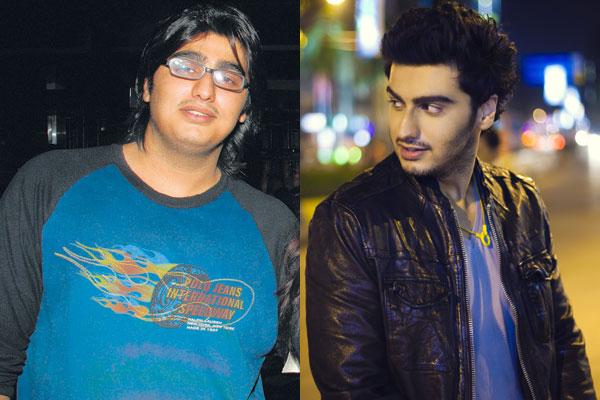 Another from the Kapoor family, Boney Kapoor's son and the latest heartthrob from Ishaqzaade, Arjun weighed about a 140 kilos a few years back. He says, "Determination goes a long way in weight loss because there really isn't any quick fix".
Arjun's Secret Mantra
Combining healthy food with cardio and weights.
Bajra roti in place of atta roti.
A Crossfit regime to knock off the extra calories.
MARIAH CAREY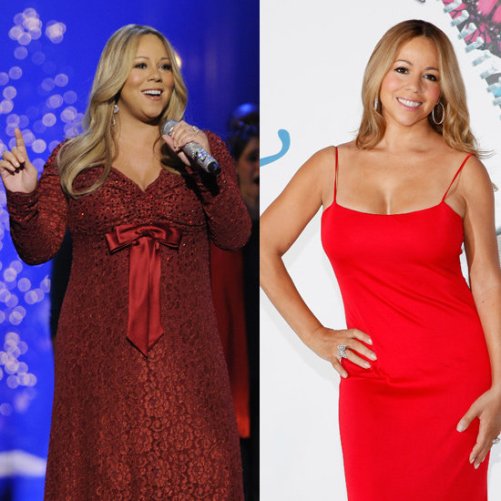 Known for her powerful vocals, her songwriting and her acting skills; Mariah gained 70 pounds during her pregnancy. She decided to shed it off and managed to return to the super glam personality she was always known for. Yes, we love the results.
Mariah's Secret Mantra
Jenny Craig's diet plan that restricted her intake to 1500 calories per day.
Gymming thrice a week.
JASON SEGAL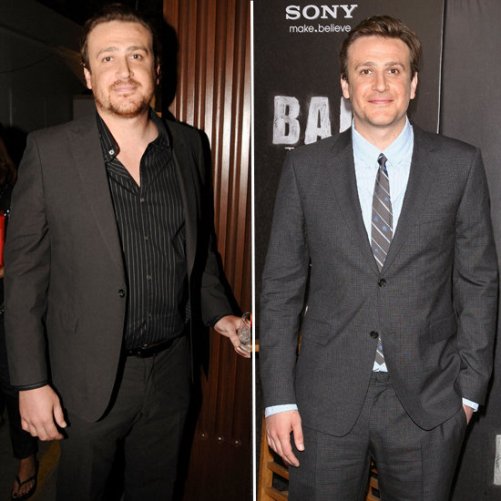 The adorable Marshall of How I Met Your Mother reached his high of 113 kgs and was forced to lose weight for his film The Five-Year Engagement, also co-written by him, released in April this year. Sticking to the mantra of healthy eating and exercise he managed to lose over 13 kgs and still is continuing to achieve better results.
Jason's Secret Mantra
Work-outs at work under expert supervision.
JENNIFER HUDSON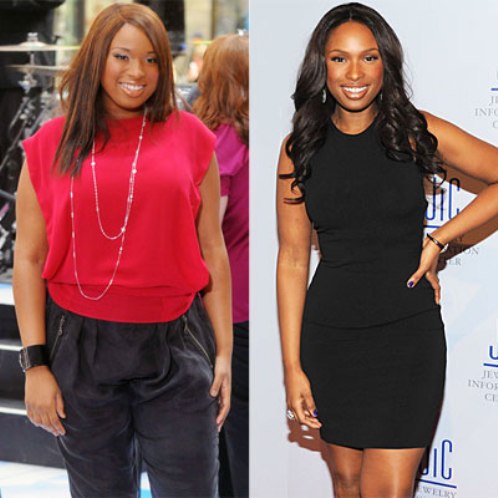 She has many accolades to her name - an American Idol contestant, Academy Award winner, a BAFTA and a Golden Globe winner. But Hudson was also known for her heavy built. It's ironical that her "Oscar-role" (for Dream Girls) came when she was all filled-up. Great timing though, she managed to shed off the extra pounds and look fab!
Jennifer's Secret Mantra
The Weight Watchers program
ALEC BALDWIN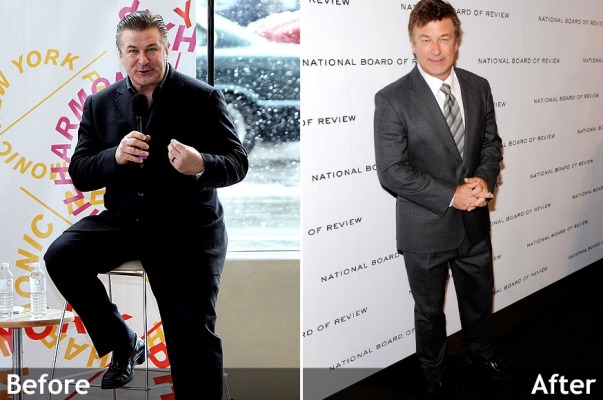 Film, television and stage actor and Academy Award winner Alec Baldwin gets our vote for being fit 53! Having being diagnosed as pre-diabetic, Baldwin managed to lose over 13 kgs in four months. He owes the success to a no sugar diet, pilates and spinning.
Alec's Secret Mantra
A no-sugar-no-starch diet.
KELLY OSBURNE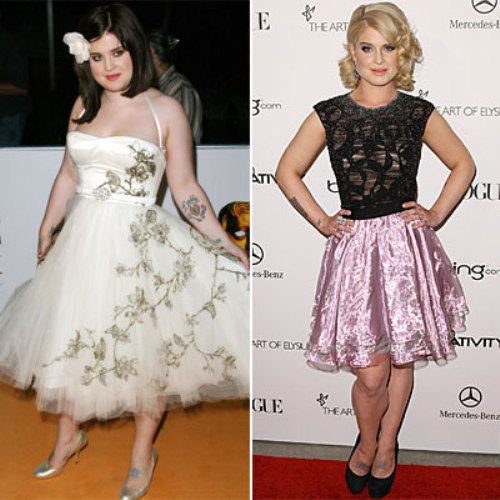 Her participation in Dancing with the stars made her lose weight. But she says, maintaining a regular dancing schedule, pilates and balanced meals helped her maintain the healthy weight.
Kelly's Secret Mantra
DREW BARRYMORE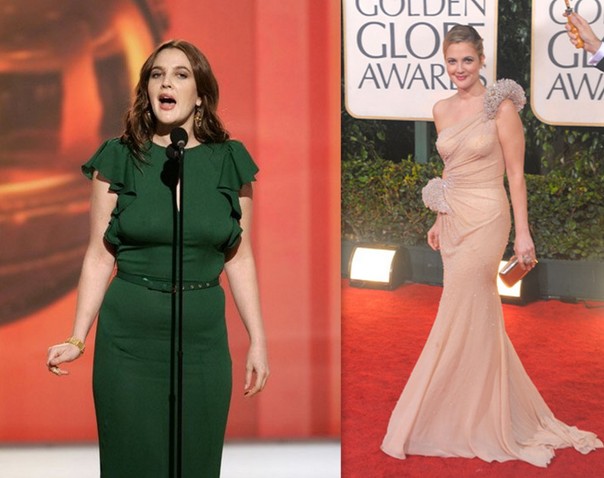 Known for her acting in movies like 50 First Dates, Posion Ivy and E.T; actor, director, screenwriter, producer and model Drew Barrymore has always been in the limelight. She managed to overcome all her addiction in life - her drug problems, her alcohol issues and also her weight issues. Drew is a fighter and her healthy weight just is an affirmation to that very fact. Portion controlled meals, yoga and running are her secrets.
Drew's Secret Mantra
Five-mile runs, thrice a week.
Boot-camp-style-workout by Kathy Kaehler.
Power yoga instructed by Mark Blanchard.
RICKY GERVAIS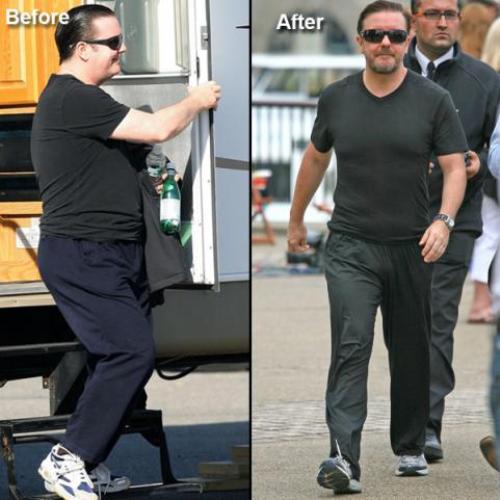 It is amazing how English comedian and former radio presenter Ricky looks after his weight loss. He managed to lose 20 pounds by getting active - yes, just by moving around a lot more than he used to. Littlish but every day!
You Might Like: