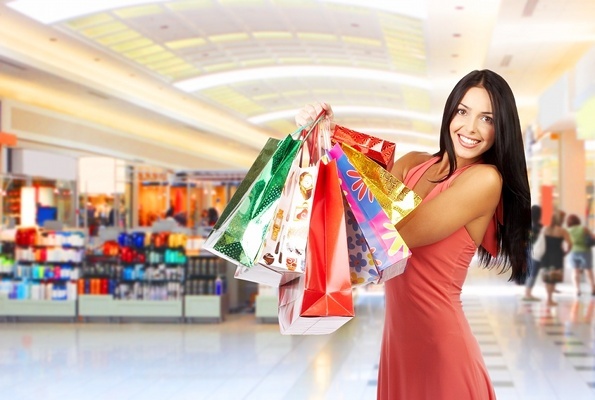 An average woman loses around 48,000 calories per year just by indulging in shopping!

Shopping, whether a luxury or a need; there is just no running away from it. Whether it is shopping for food, for groceries, for clothes or just indulging in the plain ol' sinful shoe shopping; everybody has to do some shopping some time or the other.

So, here's putting a little punch into your shopping - making it more healthy! Yes, we all have excuses as to not hit the gym, so what better than working out while shopping - I am sure we all have time for shopping!

1. PARK AT THE OUTERMOST PERIMETER OF THE PARKING LOT
We all want the parking spot closest to the entrance. Try beating that habit. Park a little far and walk the distance. There is no better "workout" than walking; why not do the most of it before stepping into the mall.

2. TAKE THE BASKET RATHER THAN THE TROLLEY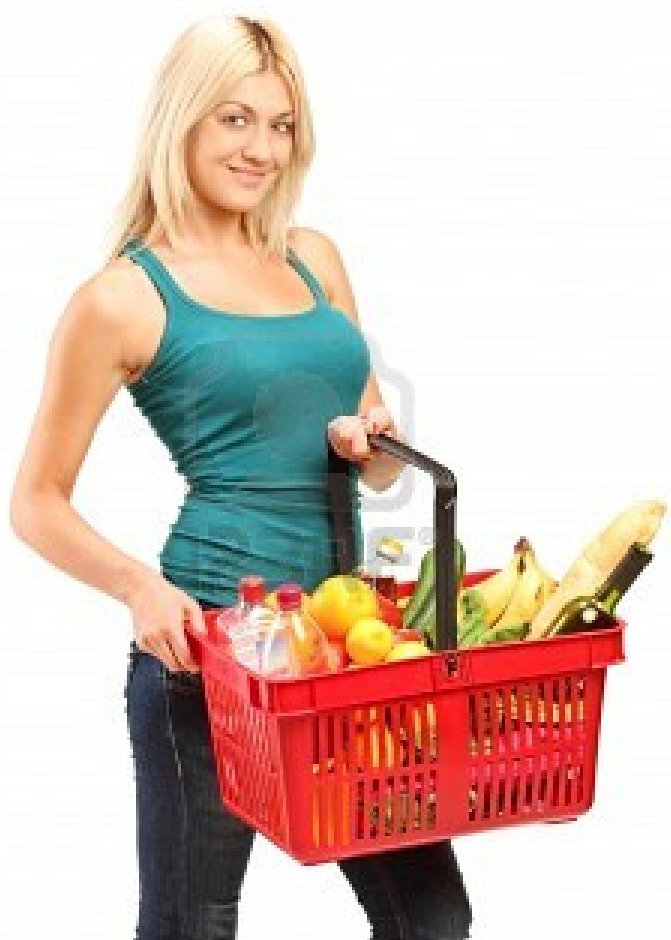 If you aren't shopping for too many items, try taking the basket instead of the trolley. These might work as dumb bells and just might give in to the extra kick of having your biceps stretched and toned a little more for the day.

3. GO ARMED WITH A PEDOMETER
Nothing better than having your steps counted for the whole shopping trip. While we are shopping we walk much more than we actually feel we can (like say while on the treadmill); the pedometer will help you keep count of reaching your walking goals for the day and maybe even more!

4. RISE AND FALL
Reach for the items on the highest shelves, then squat and check the items of the lowest shelves. The rising will help you in stretching your back, hands, arms and helps improve balance. The squatting is a good way to work on those thighs, abs and calves. Do it a couple of times for a good effect.

5. WORK YOUR ABS
Standing in the never ending line waiting to pay might not be all wasted health wise. Breathe in; imagining your belly button is going to touch your back! Keep doing it and your abs will have had their mini-workout.

6. SIP AND MUNCH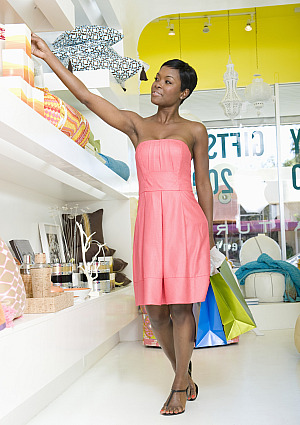 Yes, shopping does make you feel hungry and with the millions of junk food parlous lined up at the food court piling on those extra calories will remain a temptation. Make sure you go armed with something healthy - carrots, an apple, healthy nut bars or anything that fills you and keeps the hunger pangs away. Also, make sure you have the bottle of water handy and keep sipping. Nothing like water to keep the skin glowing.

Though there really isn't any actual compensation for a thorough workout; this is just a way to punch in those extra mini-workouts. A little bit extra never hurts. Not only do these tips help you in remaining healthy while shopping; they make sure you are always aware of the importance of being healthy and wise!


So go shop, and lose some calories while doing it!