Featured Articles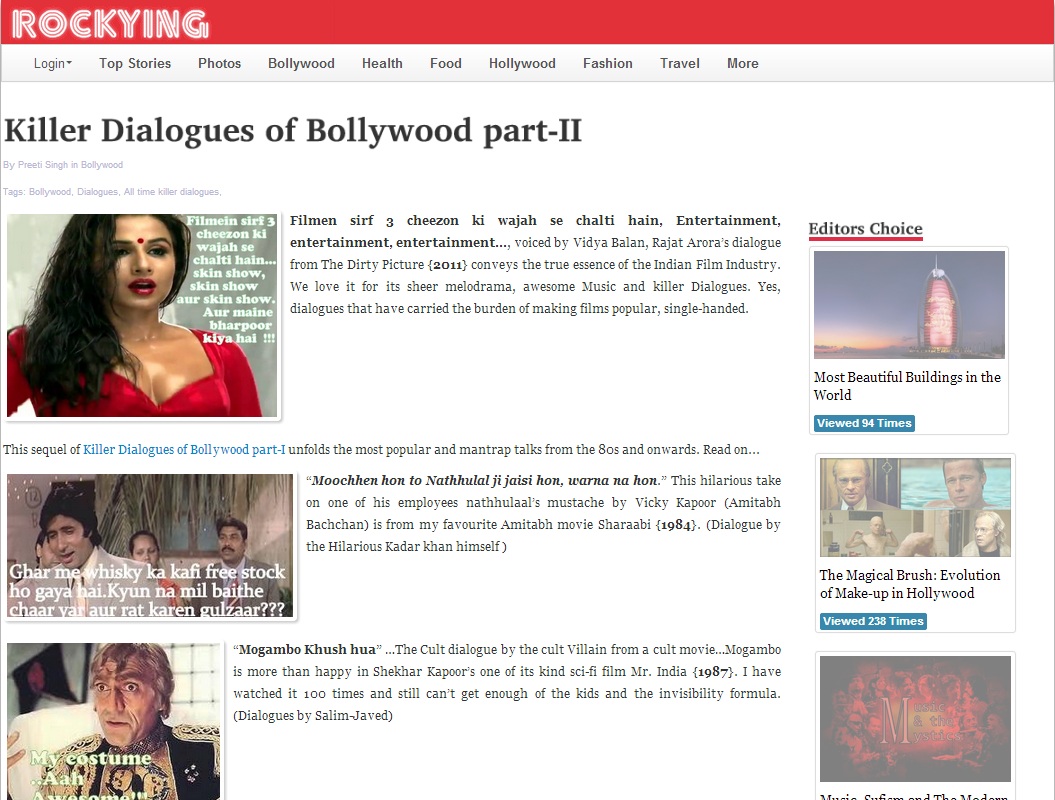 If you want to write the list-style feature articles that Rockying.com is famous for you simply need to contact our Editor Preeti Singh (preeti.singh [at] rudrasofttech.com). The only thing we require is that you're passionate, creative, and respectful of the other writers. It takes zero effort to join.
Infographics
If you prefer writing bite-sized comedy, we're always looking for people to create or write the sorts of funny charts/infographics that are so popular on the internet these days. You can post them right now. Here's how:
If you want to make a chart or infographic about current events (news, Bollywood, Hollywood, politics, sports or other stuff going on) make it up and send it to the above mentioned id..
If you have any other possible idea for an infographic or are not sure where it goes, pitch the idea on preeti[at]rockying.com
Rockying.com is one of the most popular entertainment sites on Internet. If we feature your content, it will be seen by A LOT of people. We are very, very choosey about what goes on the front page, but we'll give anybody a chance. If you're good, we'll pay you. We strive to publish every single great piece of content we get in.
Please mail your articles to us at following address preeti[at]rockying.com