You've enjoyed our super hot lists of Killer Dialogues of Bollywood-I and Killer Dialogues of Bollywood- II. Thank you all for the overwhelming response. Now, it's time to test if you have actually gathered some cinema trivia from us and elsewhere. Are you ready for this? Let's go!
1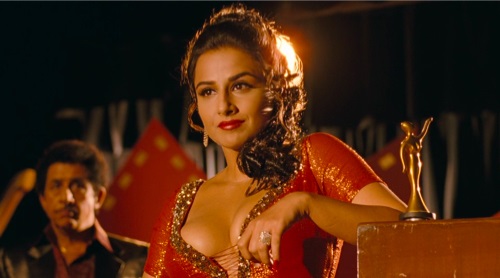 "Filmen sirf 3 cheezon ki wajah se chalti hain, Entertainment, entertainment, entertainment..."
Vidya Balan's character 'Silk' in The Dirty Picture is addressing which actor in this dialogue?
Naseeruddin Shah
Emraan Hashmi
Tusshar Kapoor
Rajesh Sharma
2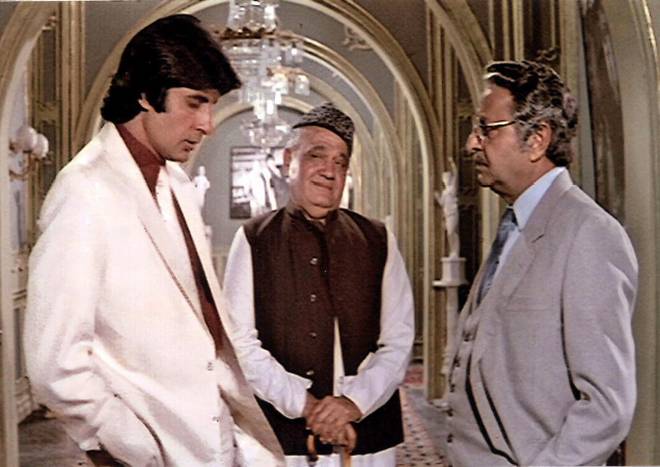 "Moochhen hon to Nathhulal ji jaisi hon, warna na hon…"
Whose mustache is Amitabh Bachchan's character Vicky talking about, in this famous Sharaabi dialogue ?
Om Prakash
Chandrashekhar
Pran
Mukri
3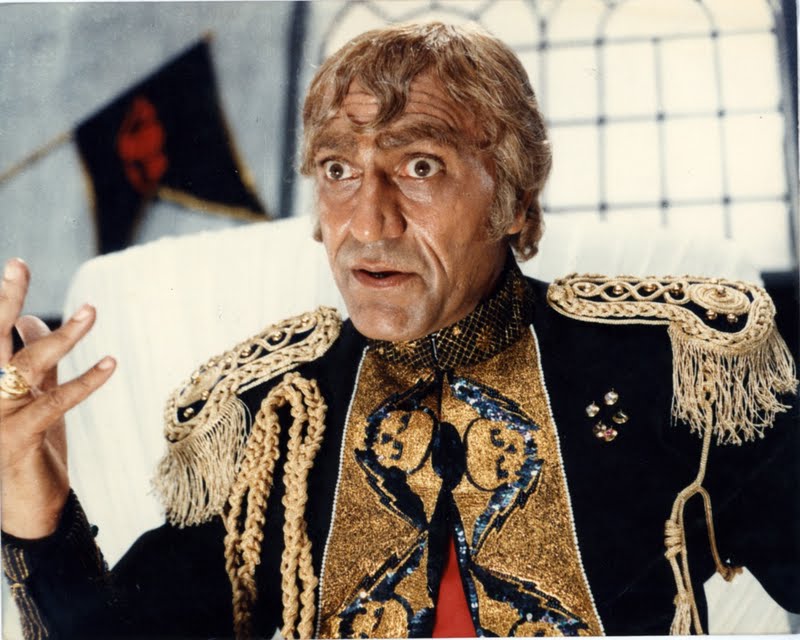 "Mogambo Khush Hua..."
Amrish Puri's character in Mr. India says this monologue to his side-kicks. What were they called?
Daga and Tom
Ramu and Teja
Calendar and Mogambo
Daga and Teja
4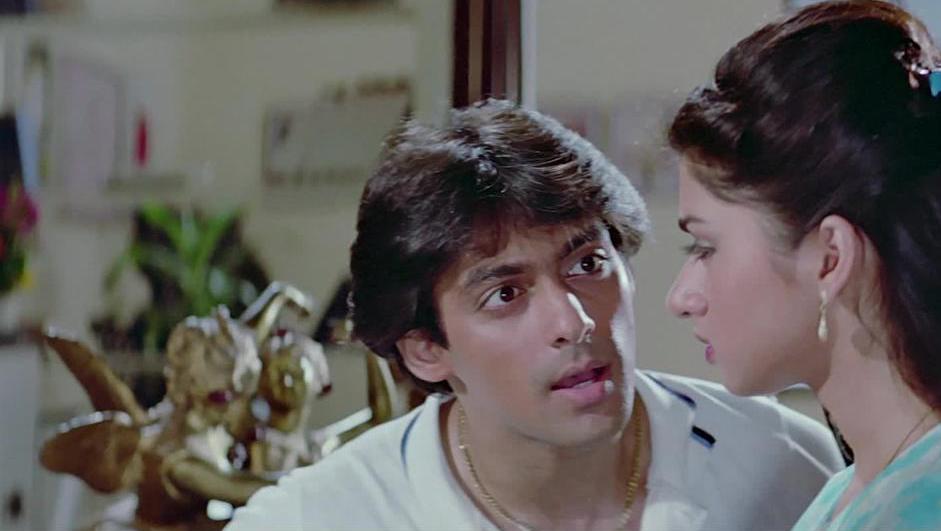 "Dosti ka usool hai Madam, ______ , no Thank You."
Fill in the blank to complete this Salmaan Khan dialogue from Maine Pyar Kiya.
Sorry
No Sorry
No Hello
No Welcome
5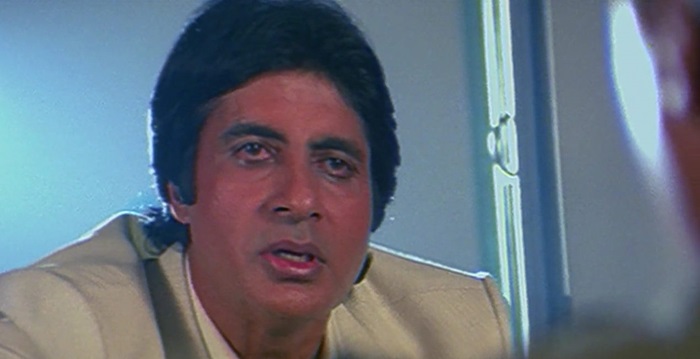 "Aaj shaam ko maut ke saath apna apeenment hai, kya...?"
Which famous actor has written the dialogues of this Amitabh starrer, Agneepath ?
Santosh Saroj
Danny Dengzongpa
Kadar Khan
Amitabh Bachchan
6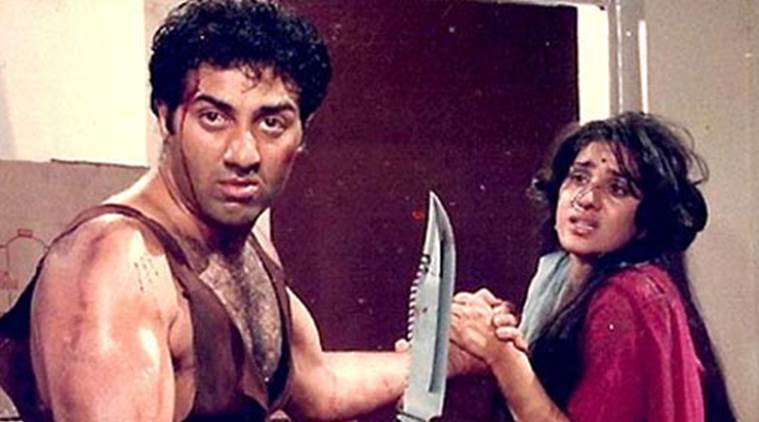 "Utaar ke phenk do ye wardi aur pehen lo Balwant Rai ka patta apne gale me...!"
Who played the role of Balwant Rai in this movie?
Deep Dhillon
Raj Babbar
Danny Dengzongpa
Amrish Puri
7
" I love you Kkkiran..."
Who played Kiran and her fiance in this 1993 Shahrukh Khan starrer film, Darr ??
Kajol and Shahrukh Khan
Juhi Chawla and Sunny Deol
Shilpa Shetty and Akshay Kumar
Madhuri Dixit and Deepak Tijori
8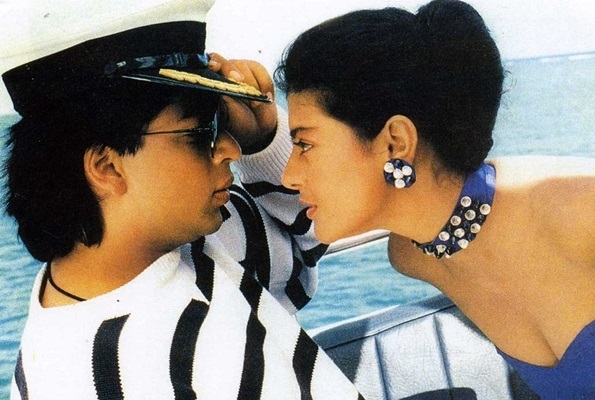 "Haar kar jeetne wale ko hi baazigar kehte hain..."
What does the hero mean in this Baazigar dialogue?
He had an affair with Seema but it didn't work out and now he has found Pooja.
He had to end his affair with Seema (Shilpa Shetty) but at least he got to kill her.
He ended both his affairs to finally avenge the death of his father.
He just lost a race to win the trust of the heroine's father.
9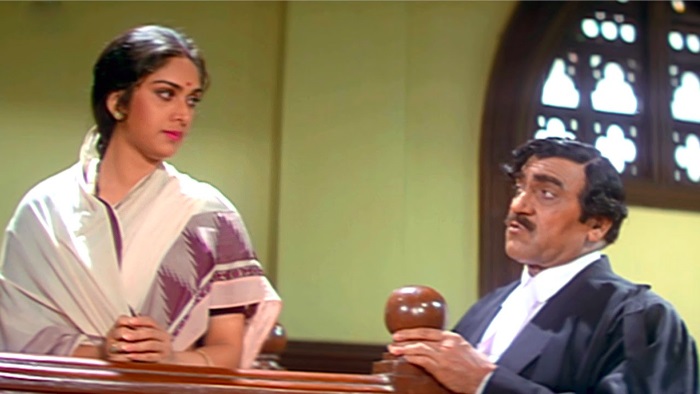 "Tareeq pe taareq, tareeq pe tareeq milti hai my lord, insaaf nahin milta..."
Who made this speech and what is he fighting for, in this crime centric 1993 film Damini ?
Amrish Puri/ For his clients who were innocent and charged for a crime they didn't commit.
Sunny Deol/ His beloved who decides to get criminals to justice for a crime she had witnessed herself.
Sunny Deol/ A gang rape and murder victim who had an eye witness named Damini.
Rishi Kapoor/ His wife's values to fight for justice, no matter what.
10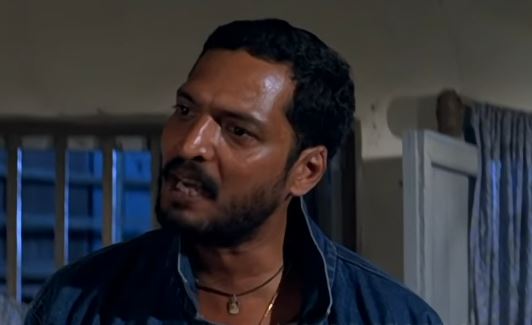 "Ye Hindu ka khoon ye musalmaan ka khoon, bata isme musalman ka kaun sa hindu ka kaun sa, bata..."
To which movie does this Nana Patekar dialogue belong? It also had a sequel made in the year 2010.
Tirangaa
Rajneeti
Yashwant
Krantiveer
11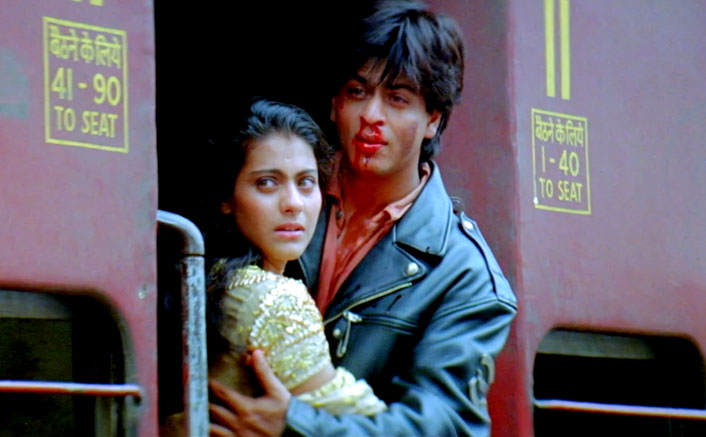 " Ja Simran ja, jee le apni zindagi..."
Who says this dialogue during the climax of the 1995 blockbuster DDLJ and how is this person related to Simran?
Parmeet Sethi/ Fiance
Amrish Puri/ Father
Farida Jalal/ Mother
Anupam Kher/ Father-in-law
12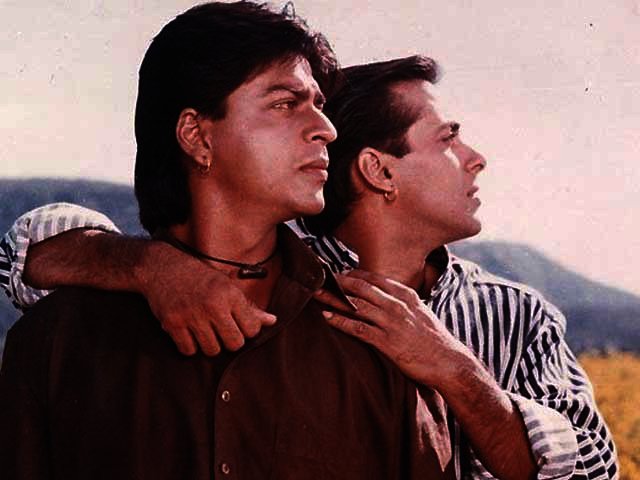 " Mere Karan Arjun aenge..."
This famous Rakhee dialogue from the 1995 multi starrer more or less explains the plot of (re-incarnation) the film but who, in that order, actually played Karan and Arjun ?
Ranjeet and Dileep Tahil
Salman Khan and Shahrukh Khan
Amrish Puri and Asif Sheikh
Shahrukh Khan and Salman Khan
13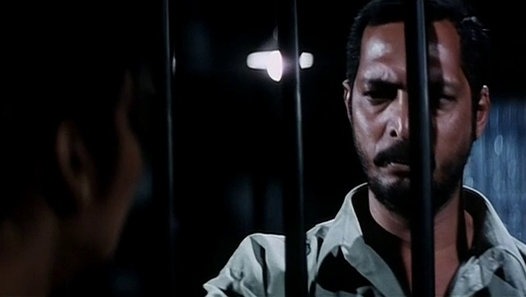 " Ek machchar sala aadmi ko hijda bana deta hai..."
This Nana Patekar monologue became a popular catchphrase in the 90s. Who is Yeshwant (Nana Patekar) calling "Machchar" here?
Indian Judicial System
Indian Politician
Indian Government
Indian Policeman
14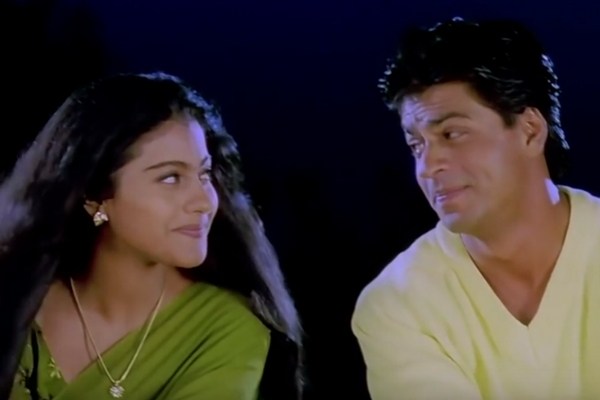 "Kuch Kuch hota hai Anjali, tum nahin samjhogi..."
What doesn't Anjali (Kajol) understand when Rahul (Shahrukh Khan) says "... tum nahin samjhogi" ?
What it's like, to have a girl friend.
What it's like, to be jealous of someone.
What it's like to see your crush fall in love with somebody else.
What it's like to be in love with someone.
15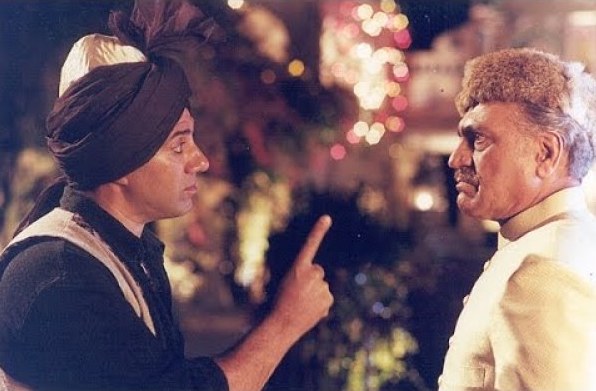 "Hindustan zindabad tha, zindabad hai aur zindabad rahega..."
Thousands surrounding Tara getting him to convert to Islam. He agreed but how could he agree to say "Hindustaan murdabad"? He grabs the nearest handpump and pulls it out of the ground like a shrub, smashing hundreds of his attackers in one blow. Can you tell us (without Googling) where this iconic scene, from Gadar, was shot?
India Habitat Centre, Delhi
Film City, Mumbai
La Martiniere College, Lucknow
Jama Masjid, Srirangapatna
16
"Zindagi jeene ke do hi tareeke hote hain- ek jo ho raha hai hone do, bardaasht karte jao aur dusra, zimmedari uthao use badalne ki..."
DJ (Aamir Khan) answers this piece of dialogue to a question asked to him in the film Rang De Basanti. Who is he addressing here?
His film director friend Sue
A dhaba cook
His college mate Lakshman
A radio caller
17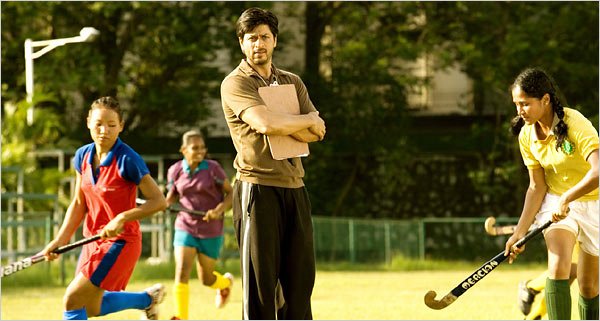 "70 minute hain tumhare paas. Shayad tumhari zindagi ke sabse khaas 70 minute..."
This dialogue here was a pump-up speech by coach Kabir Khan (Shahrukh Khan) before a major sports match. How many minimum players per team does this sport need on field?
18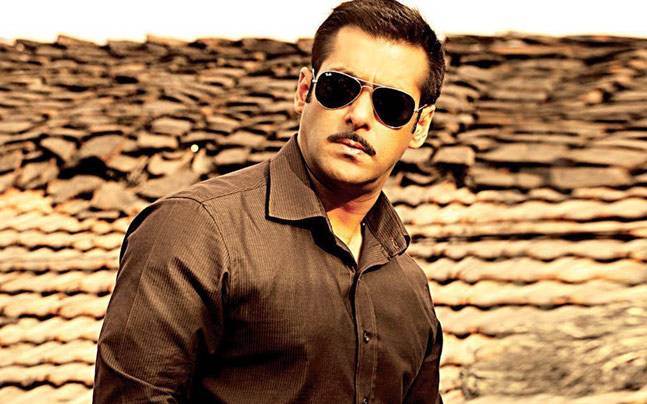 "Hum tumme itne chhed karenge, ki bhool jaoge ki saans kahan se len aur paden kahan se..."
This dialogue was directed towards a character as a warning in this cop vs Gangster 2010 movie. Which is the character and who played it in the film?
Chaubey Ji/ Ram Sujan
Chhedi Singh/ Sonu Sood
Makhan/ Arbaaz Khan
Haria/ Mahesh Manjrekar
19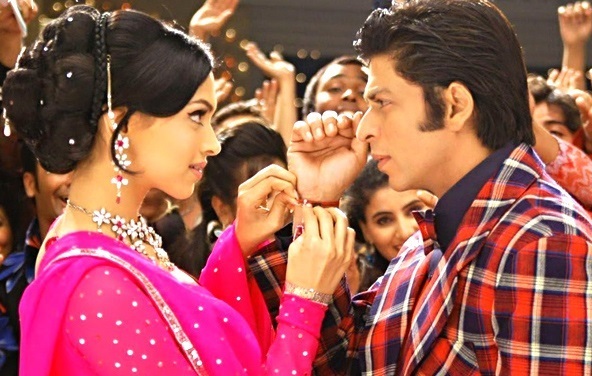 "...Kehten hain agar kisi cheez ko dil se chaho to saari qaynaat tumhe usse milane me lag jati hai ..."
This huge monologue starting from "Itni shiddat se maine tumko pane ki koshish ki hai" and ending in "Picture abhi baki hai mere dost" was an award acceptance speech by the protaganist. What is the 'cheez'(thing) he is referring to here?
The Heroine Shanti
Success in the Movies
His mother
His revenge on Shanti's Killer
20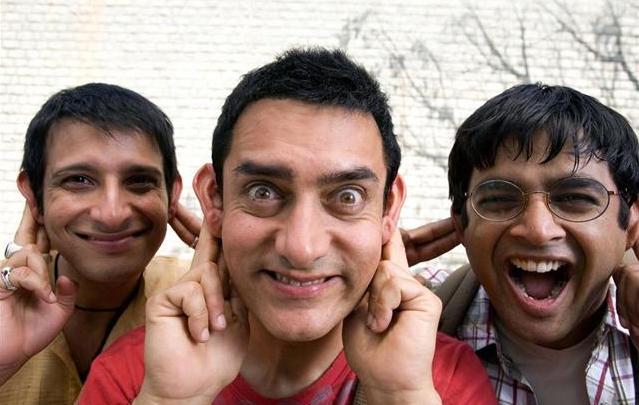 " Aal izz Well "
This mantra is sure to keep you calm in the drabbest of situations. Who wrote this and other mind boggling dialogues of this 2009 gem of a film?
Rajkumar Hirani and Abhijat Joshi
Vidhu Vinod Chopra and RajKumar Hirani
Rajkumar Hirani and Chetan Bhagat
Aamir Khan and Rajkumar Hirani
Did you find the quiz interesting? Do you think you aced it? Tell us your score out of 20 in the comments below :)