It has been criticized for its "killer fries", for using beef and for being one of the reasons for obesity. But one thing's for sure, McDonald's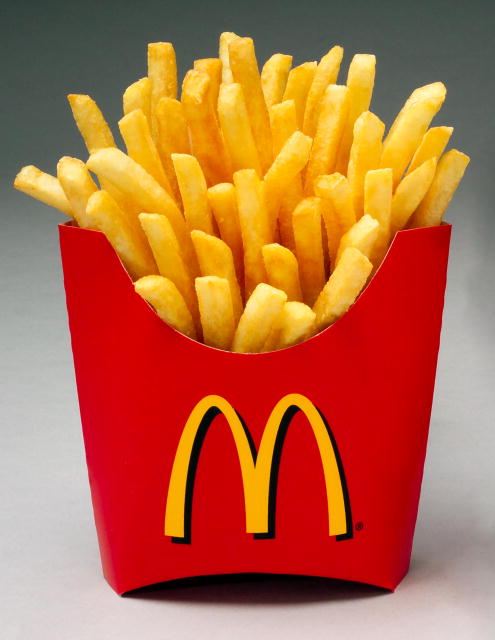 still remains to fight all that controversy and hit right back and claims its spot as the number one hamburger fast food restaurant in the world. Serving over 68 million customers a day, Rockying gets behind a little of the McDonald magic.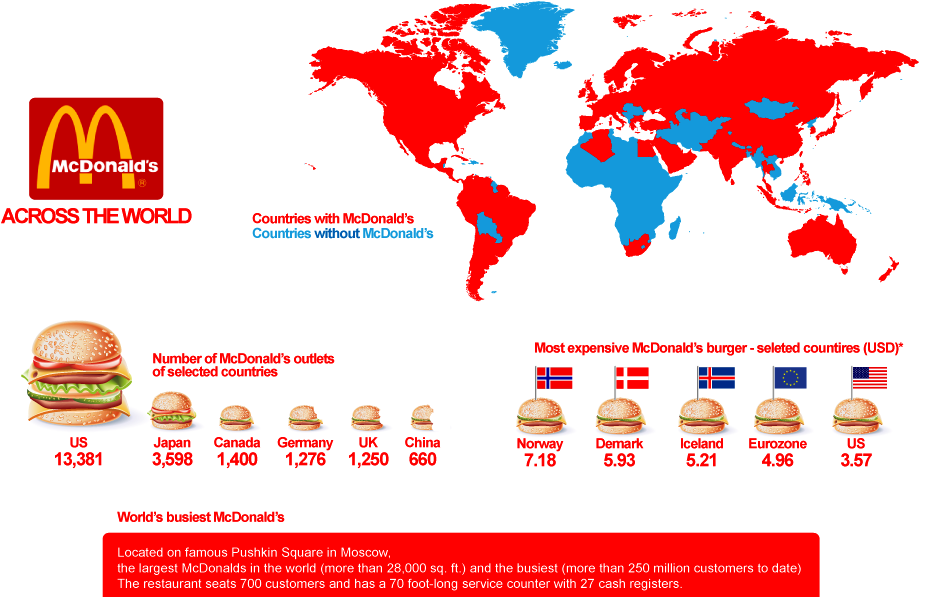 Brothers Richard and Maurice McDonald opened the McDonald business in 1940. The restaurant now has branches in over 199 countries, including the 56 branches in India alone. Offering employment to about 1.5 million customers, McDonalds offers a variety of restaurant types - cafes, drive through, counter services, indoor and outdoor seating.

One thing most lovable about McDonald is well, the menu. Offering just the "right" kind of food to entice the junk food lover in all of us. Having a wide range of selection from burgers, iced teas, ice creams, sundaes, sandwiches, salads and shakes, the brand just has hit the right notes in kids and adults alike.

The menu usually varies across countries and regions. For example, one extremely popular dish in India is the Mc Aloo Tikki which isn't found in countries elsewhere.

Claiming to be made of 100% pure ingredients, McDonald's has done a lot to create the balance for a healthier lifestyle. Seems like an irony given the fact that no health expert will actually advise you that McDonald's or the menu it serves is really "okay" if you are trying for a healthy lifestyle. Watch the film, Super Size Me to know more.
Here's a look at the little claims that actually suggest that they might be bending towards a healthy outlook or so as to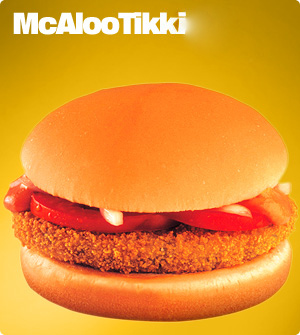 say:

The oil used is said to be Canola blend. This makes the fried items into 0 trans fat per serving.
Their meat are 100% USDA inspected. This helps in maintaining the quality and safety in terms of good meat consumption.
Every single egg is inspected. Every egg is washed and inspected visually and electronically before they are ready for being used at the big M.
They offer non fat milk for their McCafe coffee drinks. You can always choose to go the non fat way.
McDonald's Triple Thick Shakes, Sundaes and McFlurry desserts use reduced fat ice cream, which is made from fresh quality cream, whole milk, and skim milk solids.

Their website offers a great deal on what really is going behind the McDonald's story and how it works. Videos, articles and stories about how the big M is trying to work out the healthy issues.
Having said all that, McDonalds, the largest food-chain in the world, still remains the most lip smacking burger and nuggets fest there is ever to be.
Though it may be a little tough on the hips, it would be wonderful on the lips. What do you say?