Presenting Daniel Browning Smith, named the World's Most Flexible Man by the Guinness Book of World Records, world famous contortionist the Rubber boy has been taking the art of contortion to the extreme!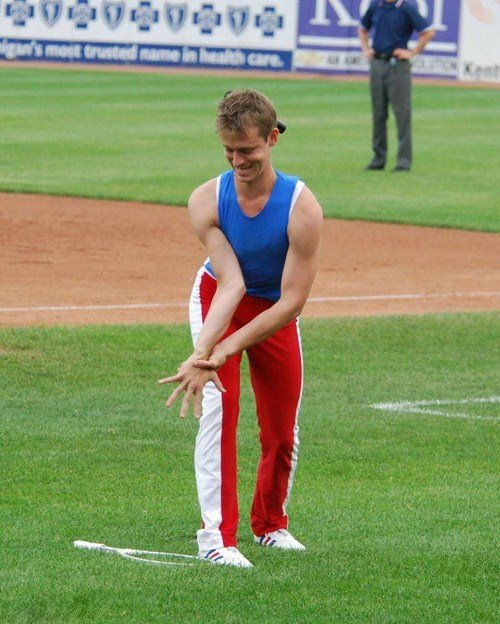 A five time Guinness Record holder, this man is also known as the "Rubber Boy"
A Stand-up (with one foot) artist ;)
That's quite a dance move. Wanna give it a try?
Is there another arm being born over there?
He is no doubt the rubber boy!
O my is that a racket he is trying to pass through? That's one elastic kind.
Is the hole of the racket too big? No cheating here boy!

He is one hell of a contortionist.
O By the way, he has trained extensively in order to bend his body into the most otherworldly shapes and positions.
His talents in contortion combined with his wit and stage presence leave audiences laughing and wanting more.
Do you want more still?
Last but not the least, the Rubber Boy at his best.